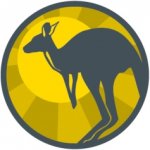 Muskan Bhanwala clinched the individual as well as team gold medal in Women's 25m Pistol on the concluding day at the ISSF Junior World Cup in Sydney, Australia.
India finished on second spot of the medals tally with a total of 22 medals which includes 9 gold, 5 silver and 8 bronze while China topped with 25 medals.
The 16-year-old Muskan — who finished 4th at last year's ISSF Junior World Championship in Suhl, Germany — took the lead at the end of the sixth round when she nailed a perfect 5-hit series and found herself sitting on a 3-point advantage over her closest rival, China's Qin Sihang.
Muskan successfully defended that lead throughout the rest of the finals, taking gold with 35 hits, while Qin finished with 34 to take the silver.
The bronze was won by Thailand's Kanyakorn Hirunphoem with 26 hits. The Thai shooter had also won the air pistol silver just four days ago.
Manu Bhaker also made it to the finals but finished 4th with 18 hits, surviving a shoot-off at the end of the sixth series against Zhu Siying of China.
Another Indian finalist in the event, Arunima Gaur shot 7th with 8 hits.
Earlier in the qualification, Muskan shot 573 while Manu shot 574 and Arunima 575.
The team of Muskan, Manu and Devanshi also won the team gold for India with a score of 1715 while another Indian team of Arunima, Mahima Turhi Agrawal and Tanu Rawal won the silver with 1705. Thailand took the bronze.
The Results:
Women's 25m Pistol: 1. Muskan Bhanwala (India) 35 (573); 2. Qin Sihang (China) 34 (588); 3. Kanyakorn Hirunphoem (Thailand) 26 (571). 4. Manu Bhaker (India) 18 (574); 7. Arunima Gaur (India) 8 (575).
Team: 1. India (1715); 2. India – B (1705); 3. Thailand
Comments