World Champion Rudrankksh Patil, who has been in red-hot form throughout the year, won the gold in Men's 10m Air Rifle at the ongoing ISSF President's Cup in Cairo, Egypt.
The 18-year-old Indian defeated Danilo Sollazo of Italy 16-8 in the gold medal match. This is Rudrankksh's second win in recent times against the Italian. He had defeated Sollazo to be crowned the World Champion in Men's 10m Air Rifle at the ISSF World Championship earlier in the year.
The Indian asserted his dominance right from the start in the gold medal match by pocketing the first three shots to take a 6-0 lead, before Sollazo hit one back. The Olympic Quota winner never looked in any sort of trouble. He registered two perfect shots of 10.9, a 10.8 and 10.7 each to go with four 10.6s. In fact, only two of his 12 shots in the gold medal match were less than 10.5 compared to Sollazo's eight shots below the said mark.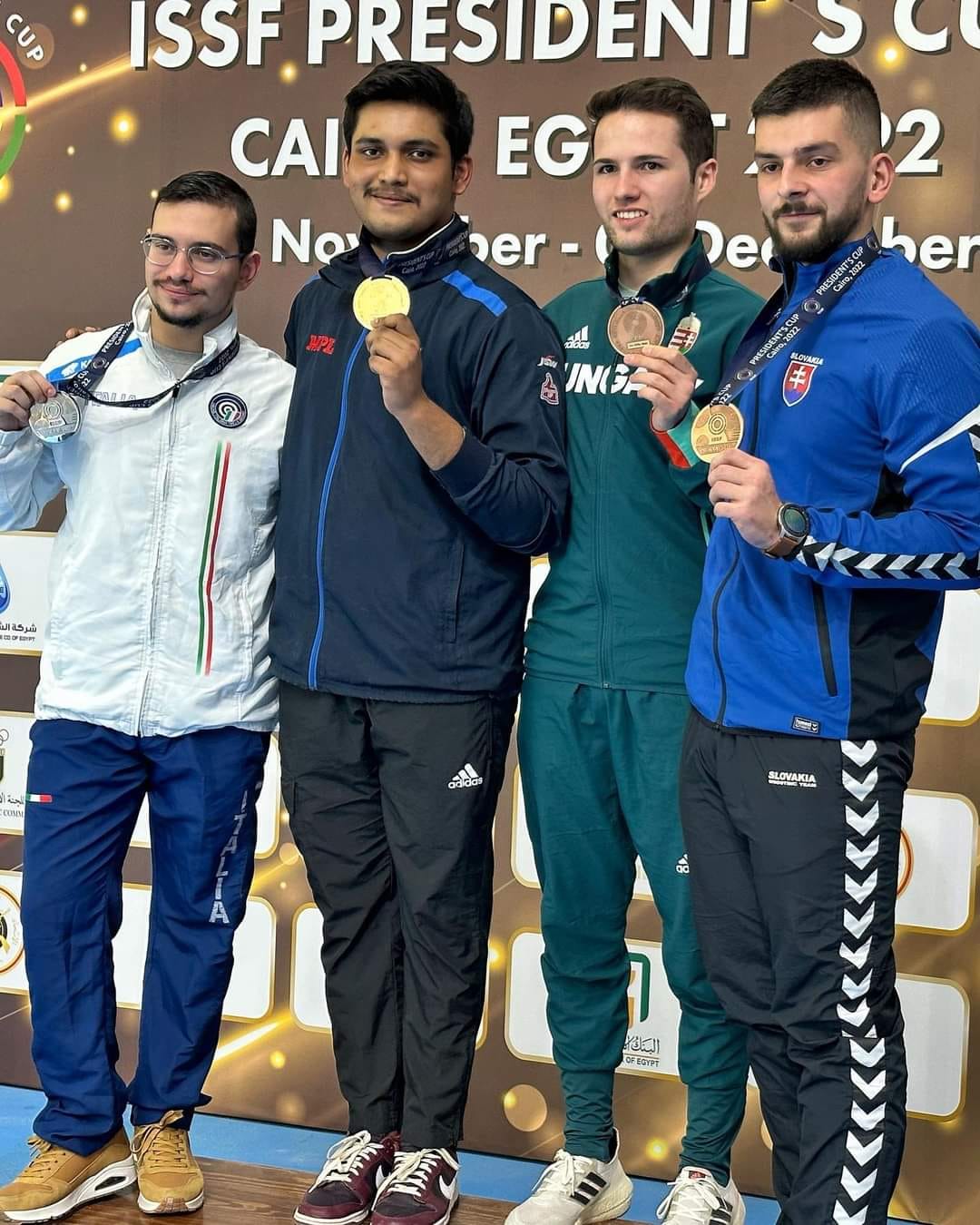 The Indian had qualified for the top eight ranking round with a brilliant score of 632.1. He then topped his four-shooter ranking round with a score of 211.7, which was a huge 2.8 points ahead of Hungary former World No.1 Istvan Peni, who finished second. Both of them qualified for the semifinals. Austria Martin Strempfl who had topped qualification with 632.3 and Croatian legend Petar Gorsa were the others left behind by the duo.
In the semifinal Rudrankssh defeated Patrik Jany of Slovakia 16-10 to set up the final clash against Sollazo.
Patrik and Istvan took the bronze medals.
Comments