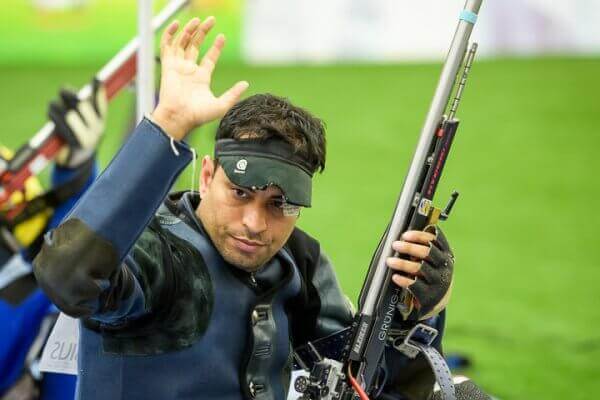 Two-time Olympian Sanjeev Rajput stamped his class in the Men's 50m Rifle Three Position on the final day of the 17th Kumar Surendra Singh Memorial Shooting Championship at New Delhi.
International shooter Satyendra Singh of Army who had topped the qualification round with a score of 1166 settled for the silver while Olympian Chain Singh of Army pipped Parul Kumar by 0.5 point for the bronze.
Representing Haryana, Sanjeev shot a qualification score of 1161 to qualify for the finals and followed it with 461.0 to beat Satyendra by 7.6 points at the Dr. Karni Singh Shooting Range.
In the junior men's category, Nishant Dalal of Haryana shot 449.8 to beat Akash Patidar of Madhya Pradesh by 2.4 points in the finals. Syed Araib Parvez of Madhya Pradesh won the bronze.
The Results:
Men: 50m Rifle Three Position: 1. Sanjeev Rajput 461.0 (1161); 2. Satyendra Singh 453.4 (1166); 3. Chain Singh 442.5 (1164).
Junior Men's 50m Rifle Three Position: 1. Nishant Dalal 449.8 (1143); 2. Akash Patidar 447.5 (1125); 3. Syed Araib Parvez 438.2 (1125).
Comments