Niraj Kumar of Navy outgunned two Tokyo Olympians Sanjeev Rajput and Aishwary Pratap Singh to win the Men's 50m Rifle Three Positions T3 at New Delhi.
The 22-year-old Niraj beat Aishwary of Madhya Pradesh 17-11 in the gold medal match while three-time Olympian Sanjeev took the bronze.
Niraj, who won a team gold at the ISSF World Cup in 2021, made it through to the top eight with the fourth best qualification score of 584 while Sanjeev shot the best qualification with a 588, including a perfect 200/200 in the Kneeling position.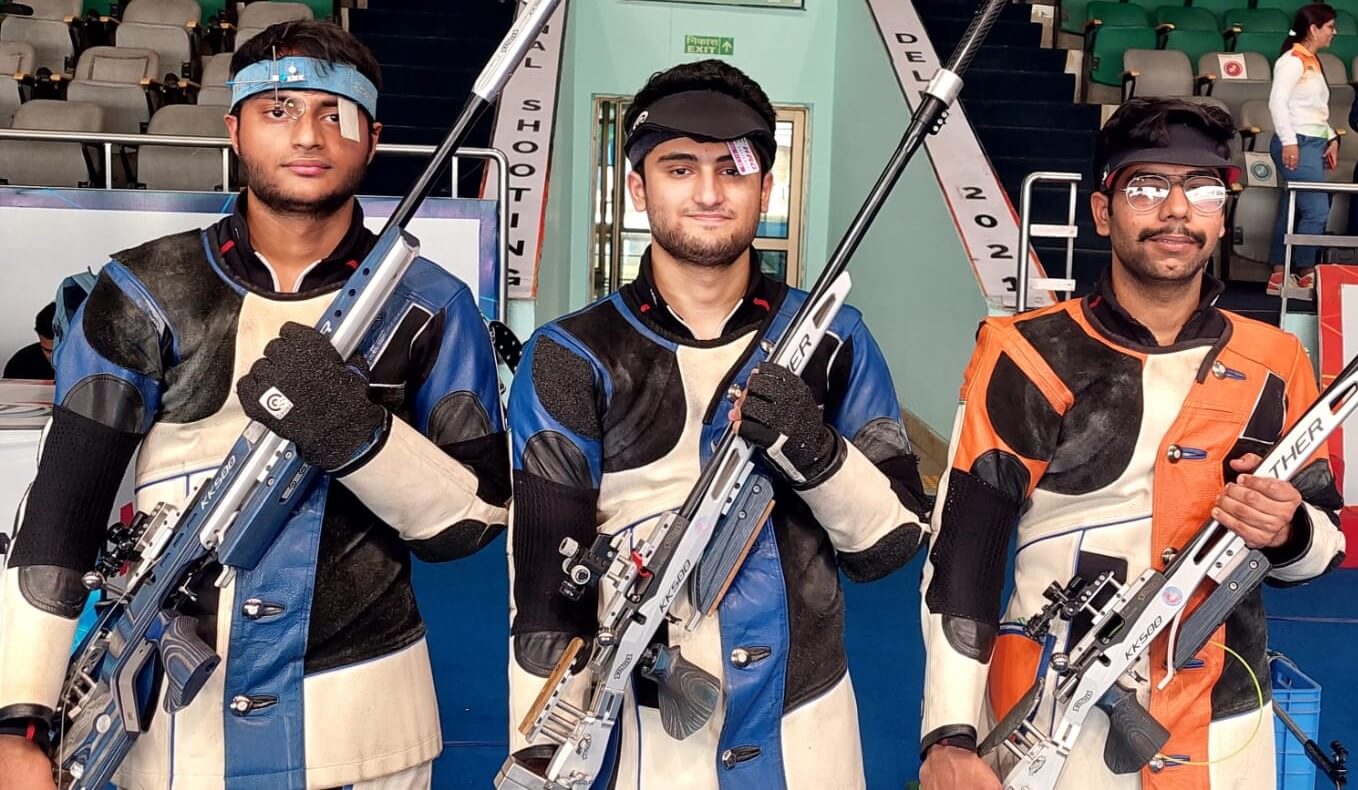 In the semifinal, Niraj finished second with a score of 404.7, narrowly edging out Sanjeev, who managed 404.3. Aishwary topped this stage with a 407.9.
In the Junior Men's 50m Rifle Three Positions T3, Surya Pratap Singh Banshtu of Himachal Pradesh registered a 16-12 victory over qualification topper Avinash Yadav (579) of Madhya Pradesh in the gold medal match. The bronze was won by Pankaj Mukheja of Punjab.
Comments