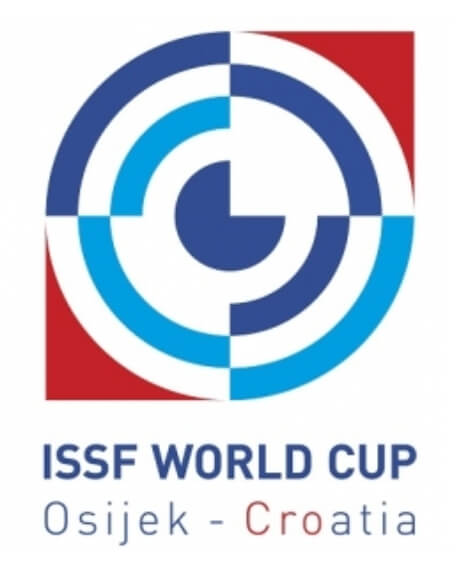 Richer from his experience at the 7th International Online Shooting Championship (IOSC) 10 days ago, Olympic-bound William Shaner of USA won the gold in Men's 10m Air Rifle at the ongoing ISSF World Cup in Osijek, Croatia.
It was a remarkable show of grit and skill as 20-year-old William had finished 6th in the qualification earlier on Thursday with a score of 628.3. He raised his game by several notches in the final to win gold with a comfortable margin of 1.3 point by shooting 250.5. Russia Vladimir Maslennikov settled for silver with 249.2 (630.5) and Croatia Petar Gorsa got bronze with 227.7 (631.9).
Barring two instances when he shot below 10, William stayed steady with lot of high 10s and even had a perfect 10.9. Interestingly, William teammate and World No.3 Lucas Kozeniesky shot 625.2 and could not make it to the final but doubled up as coach and sat behind William during the final. Both shooters will be next seen at the Tokyo Olympics in July as the Osijek World Cup is the last ISSF competition before the Olympics.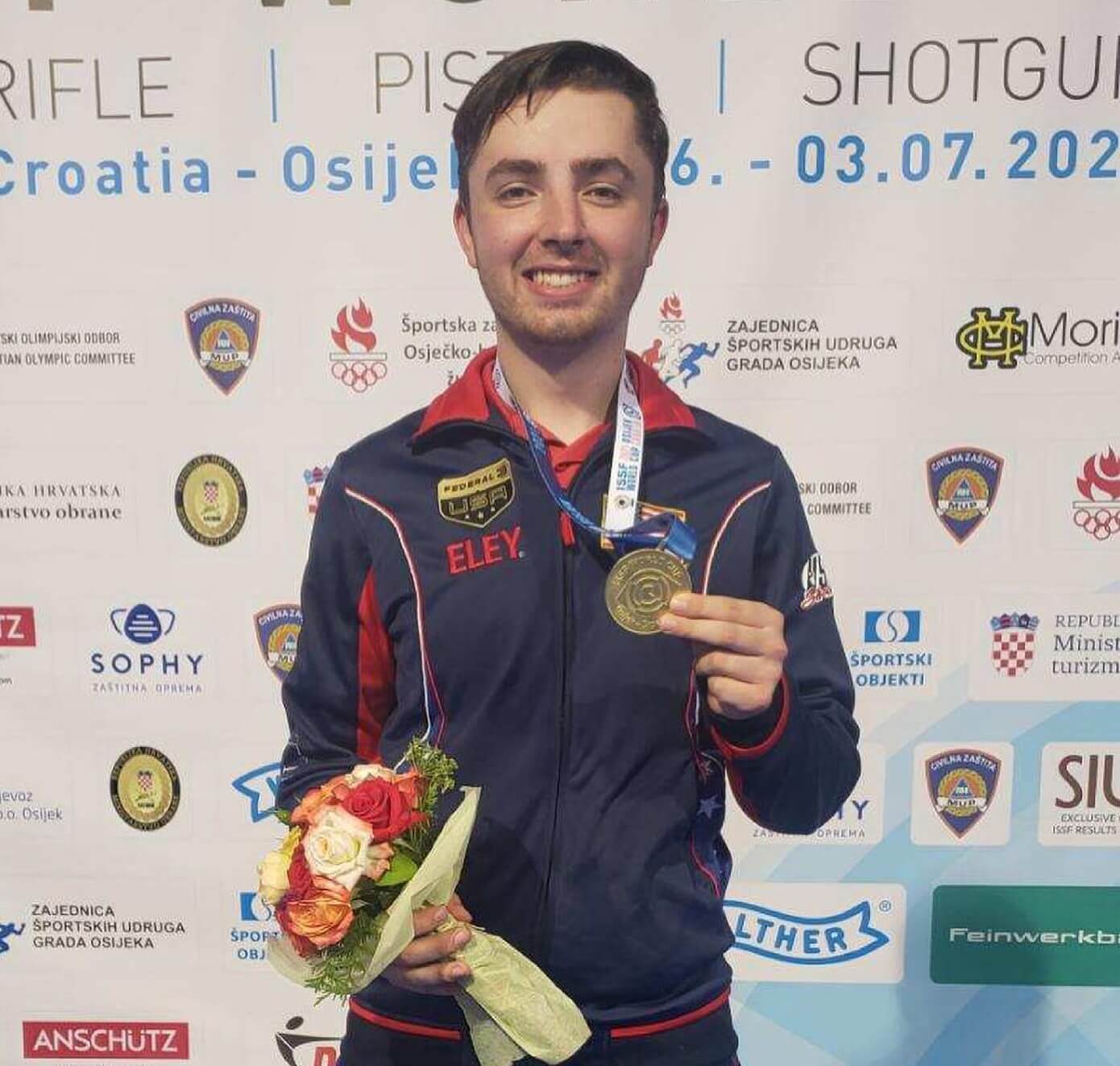 Junior World Champion in 50m Rifle Prone, William had challenged the world best in Martin Strempfl of Austria and Lucas in the final of the 7th IOSC. Towards the closing stages William even took the lead but the pressure of online shooting, a new format for American shooters, got the better of him and he settled for the 4th spot.
Throughout the "TOPGUN" and the 7th IOSC, Lucas, 2016 Rio Olympic gold medallist Ginny Thrasher, William and USA shooting coach Dan Durben kept stressing how online competitions were an excellent way to stay in competition mode and prepare for this World Cup and the Olympics.
After finishing 4th in the 7th IOSC, Wiliam, who won the gold in Men's 10m Air Rifle Team at the New Delhi ISSF World Cup in March, shared his thoughts on how the IOSC was a great experience and the challenge of keep shooting at a consistent level throughout the competition.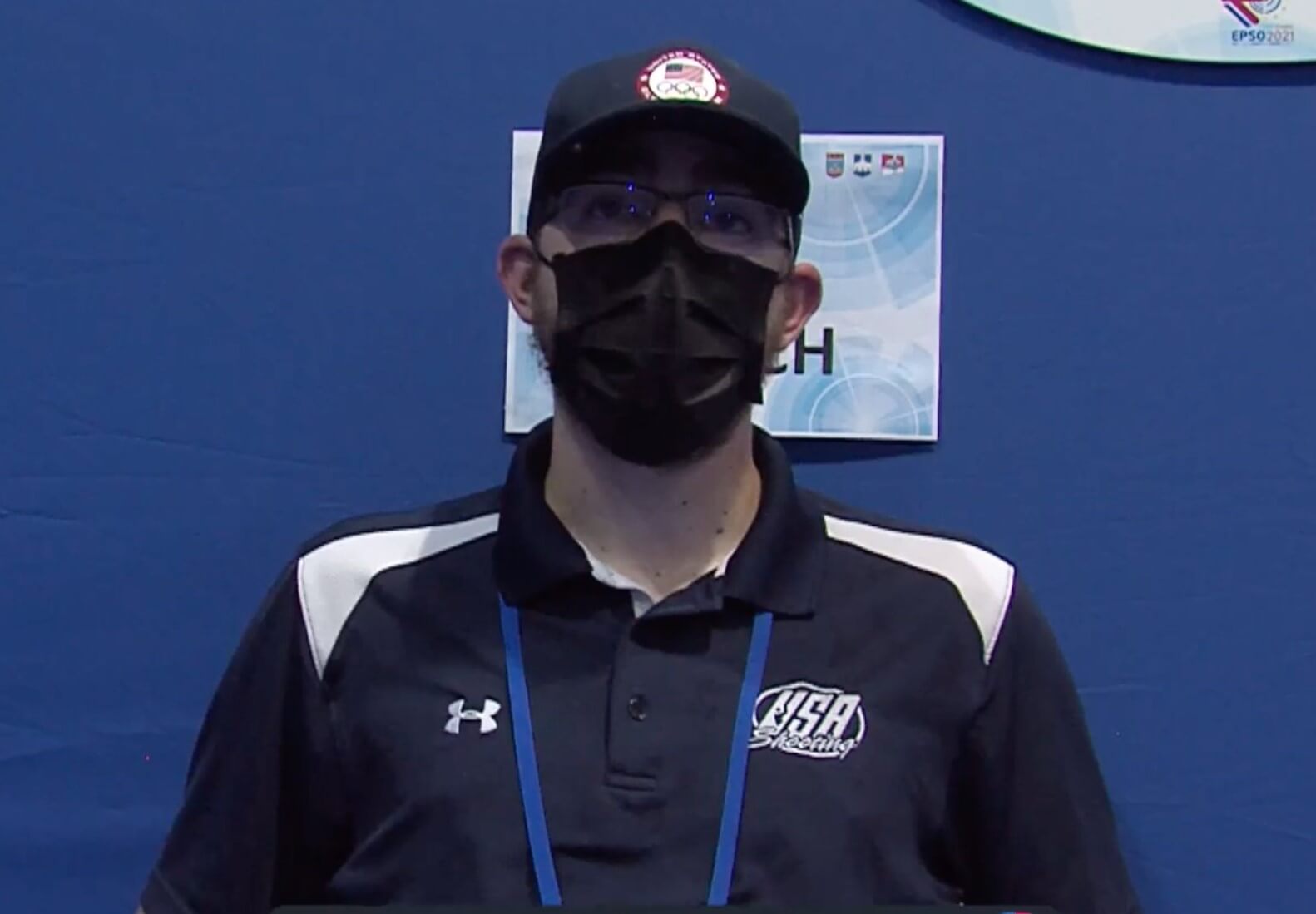 William gold on Thursday is a good omen, as coupled with LucasÔÇÖ experience, the two Americans will be the ones to watch out for at the Tokyo Olympics.
The utility of the IOSC organized by indianshooting.com came to the fore as Hungary Eszter Meszaros too won gold in the Women's 10m Air Rifle with a score of 250.6 (628.3). The 18-year-old had used the earlier editions of IOSC to stay in competition mode. Silver went to Slovakia Ziva Dvorsak with 249.8 (628.4) and bronze to Sofia Ceccarello of Italy with 226.6 (629.2).
The Results:
Men's 10m Air Rifle: 1. William Shaner (USA) 250.5 (628.3); 2. Vladimir Maslennikov (Russia) 249.2 (630.5); 3. Petar Gorsa (Croatia) 227.7 (631.9); 7. Aishwary Pratap Singh Tomar (India) 143.9 (628.0); 14. Deepak Kumar (India) 626.0; 25. Divyansh Singh Panwar (India) 624.7.
Women's 10m Air Rifle: 1. Eszter Meszaros (Hungary) 250.6 (628.3); 2. Ziva Dvorsak (Slovenia) 249.8 (628.4); 3. Sofia Ceccarello (Italy) 226.6 (629.2); 24. Apurvi Chandela (India) 624.2; 42. Anjum Moudgil (India) 622.3; 55. Elavenil Valarivan (India) 621.2.
Comments