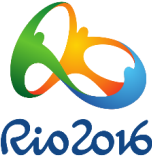 In his last Olympic appearance, Abhinav Bindra gave a brilliant performance to come within a striking distance of claiming his second Olympic medal for India but eventually lost out in a tense single shot shoot-off to finish 4th.
"That's the way it is. Somebody had to be fourth, and today It was me," said Bindra.
The 33-year-old who was tied at 163.8 with Serhiy Kulish of Ukraine, and in a shoot-off fired a 10.0 while the latter fired 10.5. Kulish went on to claim silver even as the silver medallist from London Niccolo Campriani won gold.
Earlier, Bindra entered the Men's 10m Air Rifle final after shooting an impressive last series of 105.2. He continued to remain in the top-eight bracket after the first 40 shots, Bindra took a break and sipped an energy drink as he had a quick chat with his long-time German coach Heinz Reinkemeier. He could only mange 102.1 in his following fifth series which pulled him down to the eleventh spot. In the last series Bindra held his nerves to produce a string of high 10s which included as many as four shots on 10.8 which ensured he qualified for his third Olympic final with a score of 625.7 (104.3, 104.4, 105.9, 103.8, 102.1, 105.2).
In the finals, Bindra was once again at his best and shot a 10.7 and 10.8 in the third series to move up to the third rank. That became second as Bindra nailed another 10.7, moving to within 0.5 behind the leader. However due to a bad shot on 9.7 he slipped down and was later tied with Kulish on 163.8 (29.9, 30.2, 21.1, 21.5, 20.8, 20.2, 20.1) for a shoot-off.
"It was a good day, it was a hard day," Bindra described his last day at the shooting range. "I did well. I put my all, and I ended up fourth in the world, to close my Olympics career on a high. I think that's good. It could have been better with a medal, but it was not to be. I came close, and I'm very very happy." added Bindra.
Thank you all for your support. I did my best , which was not enough. It's been a good ride !

— Abhinav Bindra (@Abhinav_Bindra) August 9, 2016
Nicolas Campriani of Italy bettered the silver that he won in London 2012, winning the gold with a score of 206.1. Kulish won the silver medal with a score of 204.6 while Vladimir Maslwnnikov won bronze with a score of 184.2.
The 2012 London Olympic bronze medallist Gagan Narang shot a qualification score of 621.7 to finish 23rd. Narang started the better of the two Indian shooters with 105.3 and 104.5 in the first two rounds. But his chances dropped in the third series with a poor 102.1. That got even worse in the fifth series with 101.6.
Defending Olympic champion, Alin George Moldoveanu finished 19th while the current world champion, 20-year-old Haoran Yang from China, finished 31st.
Bindra maintained that there's no chance of entering the shooting range again. "I am done, I have announced my retirement, so there is no reconsideration. I am not going to shoot again. This is it. I support youngsters already. I support 30 young shooters through my foundation. I will try and do the best I can," the star shooter added.
Later, the winner of 10m air rifle, Niccolo Campriani of Italy, told reporters that India and Indian fans should be proud about the way Bindra performed. "You know, the difference of one-tenth is hardly anything. Anyone could have won. He is a World and Olympic champion and he did an amazing job," he said.
Having started his Olympic journey in Sydney back in 2000, Bindra qualified in three Olympic finals including his golden journey of Beijing in 2008 (2004 Athens Olympics being the other one), while he missed out in 2000 Sydney and 2012 London. Bindra is India's most decorated shooter but nevertheless a product despite the system rather than being of the system.
Comments