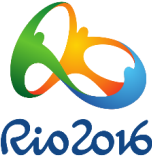 India's Jitu Rai finished 8th in the finals of the Men's 10m Air Pistol in Rio Olympics on Saturday.
Jitu was impressive to qualify for the finals for top 8 with a score of 580 (96,96,98,96,96,98) in a strong field of 46 shooters competing at the Olympic Shooting Centre of Deodoro.
However in the the finals, Jitu could only manage 78.7 after the first 8 shots and was the first to crash out.
The 28-year-old got off to a poor start and could not recover from it in a highly competitive line-up, which included the likes of Hoang Xuan Vinh, Pang Wei, Wu Felipe Almeida, Tuzinsky Juraj, Jin Jongoh, Gontcharov Vladimira and Giordona Giuseppe.
After taking three shots, Jitu could only reach a total of 28.9. He followed it up with another poor shot of 9.7 to remain at the bottom of the heap.
Jitu desperately needed a high 10 to avoid elimination but a shot of 10.1 could not help his cause and he became the first shooter to walk out of the final round.
Jitu has won four medals in the event at various ISSF World Cups in the last two years which also includes a gold in 2014 at Maribor and a silver last month in Baku.
Jitu will also be shooting in the 50m Pistol on August 10th, which is his forte.
Another Indian in the event, Gurpreet Singh shot 576 (94,96,93,99,99,95) in the qualification to finish 19th.
41-year-old Hoang Xuan Vinh claimed Vietnam's first ever Olympic gold in any sport. "I think this is a huge achievement, not just for me, but for my whole country, for all the Vietnamese people. I would like to exploit this result to start teaching Shooting sport to the younger generations in Vietnam", said Hoang.
World No. 1 in the event Felipe Almeida Wu of Brazil won the silver while the 2008 Olympic Champion Pang Wei of China won the bronze just three hours after his wife Du Li won the silver in the Women's 10m Air Rifle.
Comments