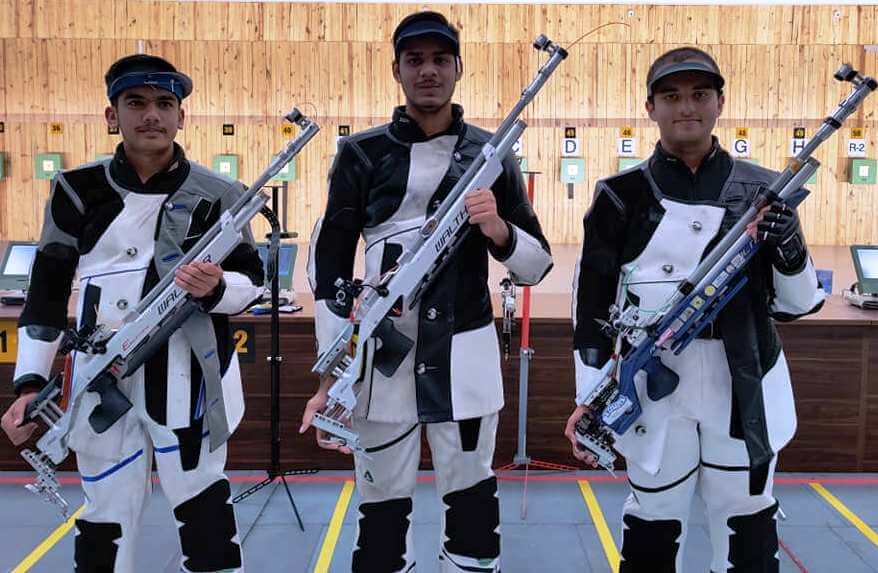 Olympic quota winner Divyansh Singh Panwar of Rajasthan won the gold in senior, junior and youth men's 10m air rifle events at the ongoing 63rd National Shooting Championship in Bhopal.
The World No. 1 Divyansh, who shot 628.6 to qualify for the final in fifth place, shot 250.4 to beat Aishwary Pratap Singh Tomar of Madhya Pradesh by 1.1 point in the final. Yash Vardhan of Rajasthan took the bronze ahead of another Olympic quota winner Deepak Kumar of Air Force.
Rajpreet Singh of Punjab shot the highest qualification score of 631.0 but was the first to be eliminated in the final.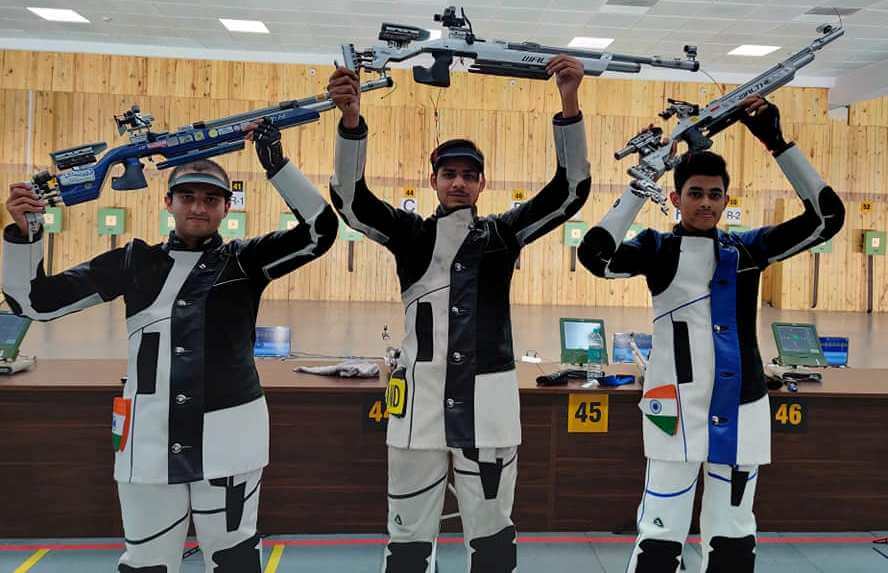 Divyansh won the junior gold with a 2.5 points margin over statemate Yash. World junior champion Hriday Hazarika of Assam took the bronze.
In the youth category, Divyansh pipped Aishwary by 0.2 point for the gold. Paarth Makhija of Delhi took the bronze.
In the newly introduced sub youth category, Rishav Ghosh of West Bengal won the gold with the qualification score of 623.9, as the event has no final. Manvendra Shekhawat of Rajasthan won the silver with 623.2 while his statemate Deependra Shekhawat took the bronze with 622.8.
[gview file="https://www.indianshooting.com/wp-content/uploads/cdb46df4-9903-4c48-a2d5-f8a52a6c3cc6.pdf"]
Comments