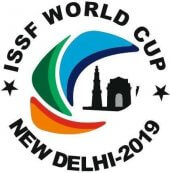 Apurvi Chandela shattered the World Record on her way to win the gold medal in Women's 10m Air Rifle on the opening day of the ISSF World Cup in New Delhi.
The 26-year-old Apurvi, who shot a qualification score of 629.3, set a World Record of 252.9 points in the final.
Apurvi, who had secured an Olympic quota in the World Championship held last year, shot the fourth best qualification score of 629.3.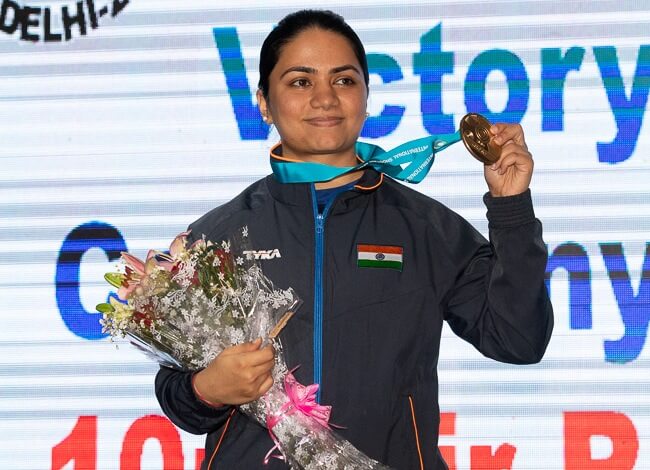 Apurvi was seventh with a score of 51.9 after the first five shots but held her nerves to jump ahead at the half way stage in the final. After the 13th shot, she shot a brilliant sequence of high tens with a minimum of 10.5, to end up in first place.
It been a bit tough but I have been practising and not giving up. I am glad that I got the result today, there is a lot more to work on. A lot of important competitions ahead, so will look forward to bettering the performance,ÔÇØ Apurvi said.
This is Apurvi third individual medal at a World Cup. She won bronze in the Changwon World Cup in 2015 before winning silver at the Munich World Cup Finals in the same year.
After winning gold at the 2014 Commonwealth Games, she had to be contend with a bronze in the last edition of the Games in Gold Coast. At the 2018 Asian Games, she combined with Ravi Kumar to secure a bronze in the mixed air rifle.
China's Zhao Ruozhu, who topped with the qualification World Record of 634.0, shot 251.8 to win the silver while another Chinese Xu Hong took the bronze with 230.4.
Zhao also held the previous World Record of 252.4, which she shot at the World Cup in Changwon, last April.
The other two Indians in the fray, Anjum Moudgil shot 628.0 and missed the final by 0.1 point while Elavenil Valarivan finished 30th with 625.3 in a field of 101 shooters.
Mehuli Ghosh, who shot in the MQS (Minimum Qualification Scores) category, registered 631.0, the second best qualification score after Zhao's World Record score of 634.0.
India have already clinched the maximum of two Olympic quotas for the 2020 Tokyo Olympics in this event.
The Results:
Women's 10m Air Rifle: 1. Apurvi Chandela 252.9 WR (629.3); 2. Zhao Ruozhu (China) 251.8 (634.0 WR); 3. Xu Hong (China) 230.4 (628.1); 12. Anjum Moudgil (India) 628.0; Elavenil Valarivan (India) 625.3. MQS: Mehuli Ghosh (India) 631.0; Meghana Sajjanar (India) 625.3.
It makes my 22 years in sport seem so meaningful when one day in August 2008 a little girl was motivated to take up sport shooting. Congratulations @apurvichandela on a spectacular performance and best wishes for your journey to Tokyo and beyond !

ÔÇö Abhinav Bindra OLY (@Abhinav_Bindra) February 23, 2019
Comments