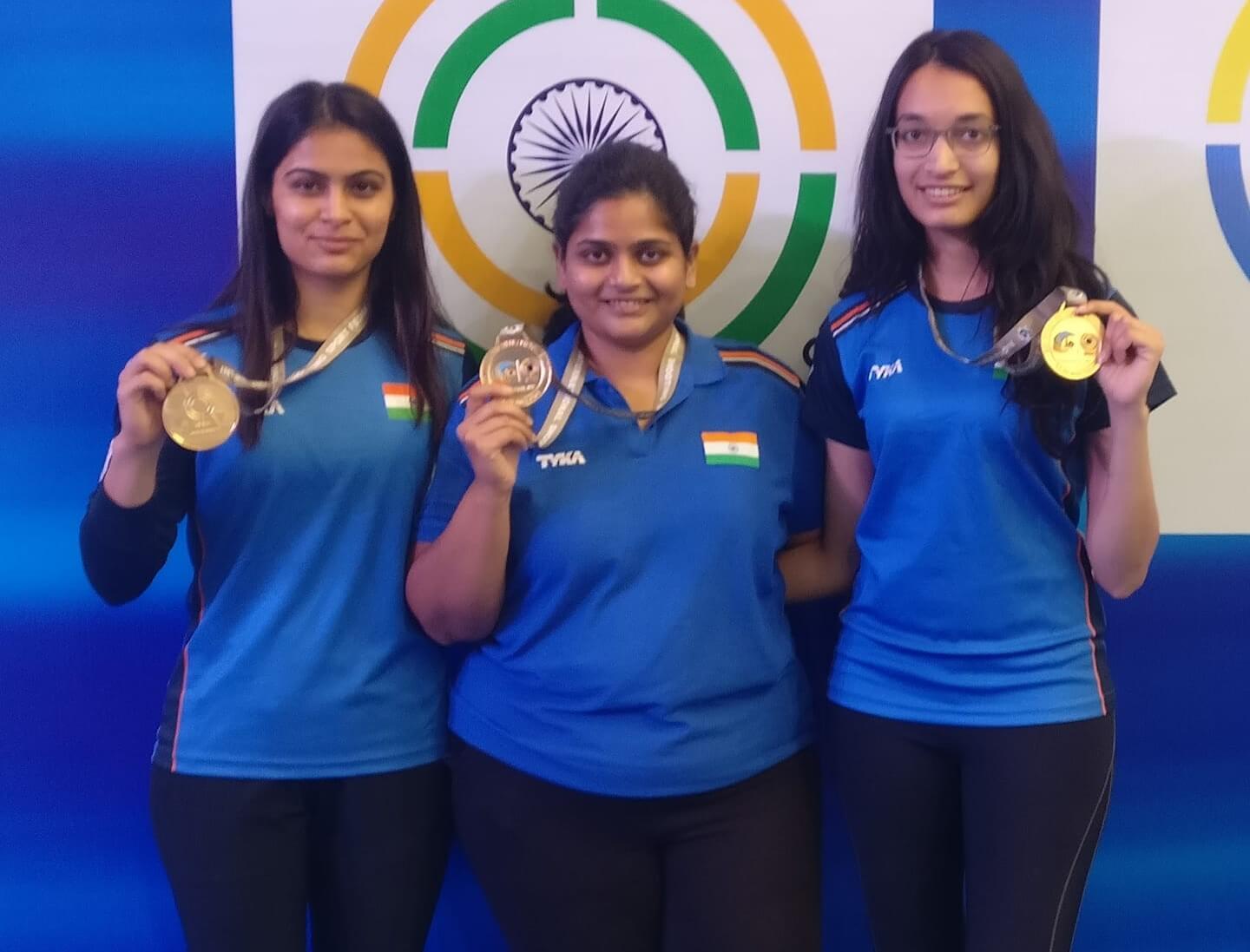 Olympic quota winners Rahi Sarnobat, Manu Bhaker and Chinki Yadav claimed the gold medal in the Women's 25m Pistol Team at the ongoing ISSF World Cup in New Delhi.
The Indian trio of Rahi, Manu and Chinki defeated the Poland team of Joanna Iwona Wawrzonowska, Julita Borek and Angieszka Korejwo 17-7 in the gold medal match.
The team gold comes only a day after Chinki, Rahi and Manu swept the individual event by winning all the medals on offer.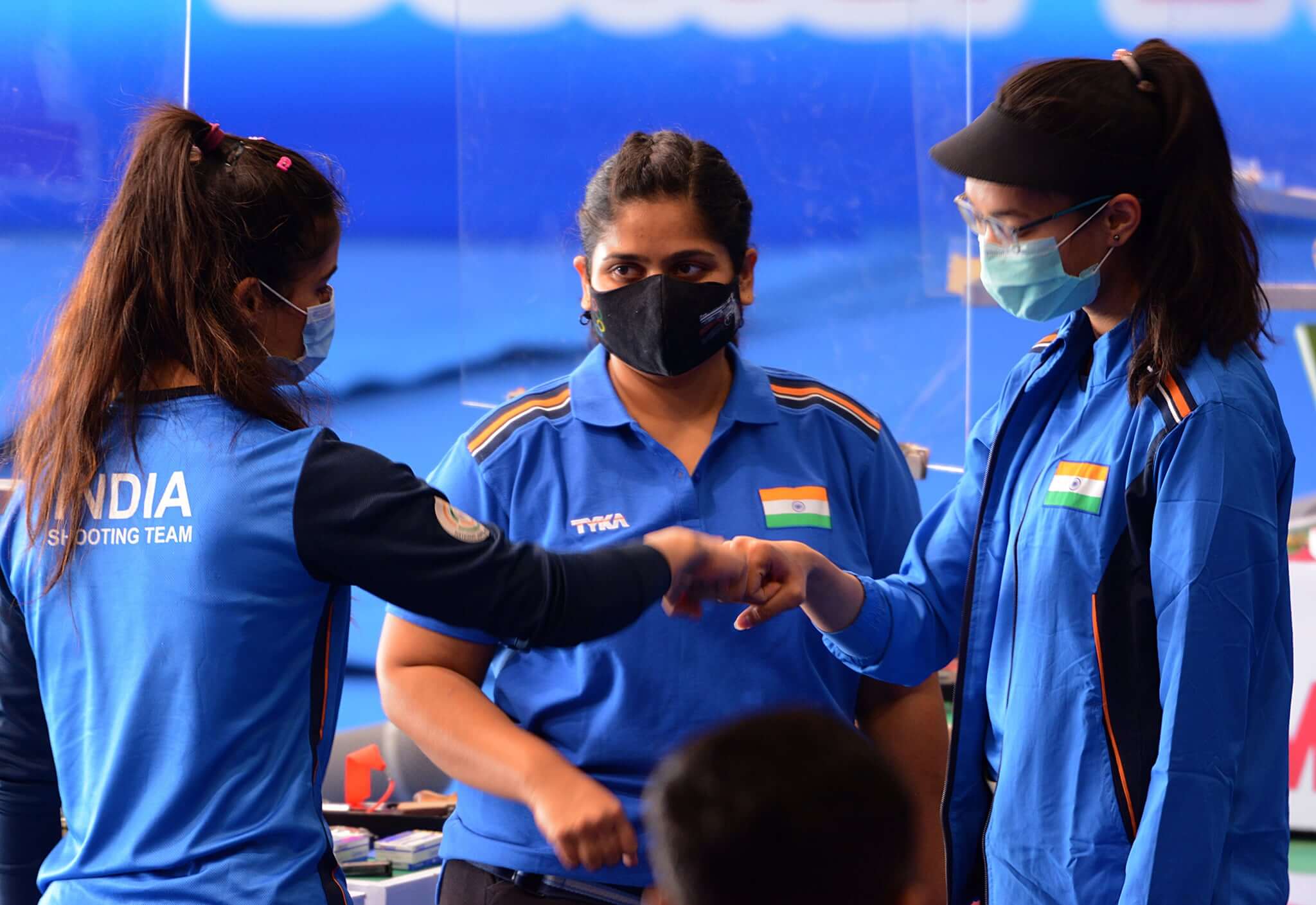 The victory in this event consolidated India's position in the top of the pecking order with 21 medals, including 10 gold, 6 silver and 5 bronze.
The Results:
Women's 25m Pistol: 1. India (Rahi Sarnobat, Chinki Yadav, Manu Bhaker); 17 (419) 844; 2. Poland (Joanna Iwona Wawrzonowska, Julita Borek, Agnieszka Korejwo) 7 (399) 848.
Comments