Olympian Mairaj Ahmad Khan and Ganemat Sekhon won gold in the skeet mixed team, giving India it's first medal at the ongoing ISSF World Cup in Cairo, Egypt.
The Indian duo overcame the challenge of Mexicans Luis Raul Gallardo Oliveros and Gabriela Rodriguez 6-0 in the summit clash.
Italy took the bronze through their pair of two-time World Championships silver medallist Simona Scocchetti and Rio Olympics champion Gabrielle Rossetti. Mairaj, who won his fifth senior ISSF medal, was in brilliant form in the 30-team qualification round, shooting 74/75 to help the Indian pair shoot a combined 143 out of 150. That helped them reach the title-decider in top position after they had won a shoot-off with the Mexicans 4-3, as the latter had also finished with a score of 143. In the decider, Mairaj again set the ball rolling with a perfect four hits which was complemented by Ganemat as the Mexicans missed three birds to give India a 2-0 lead.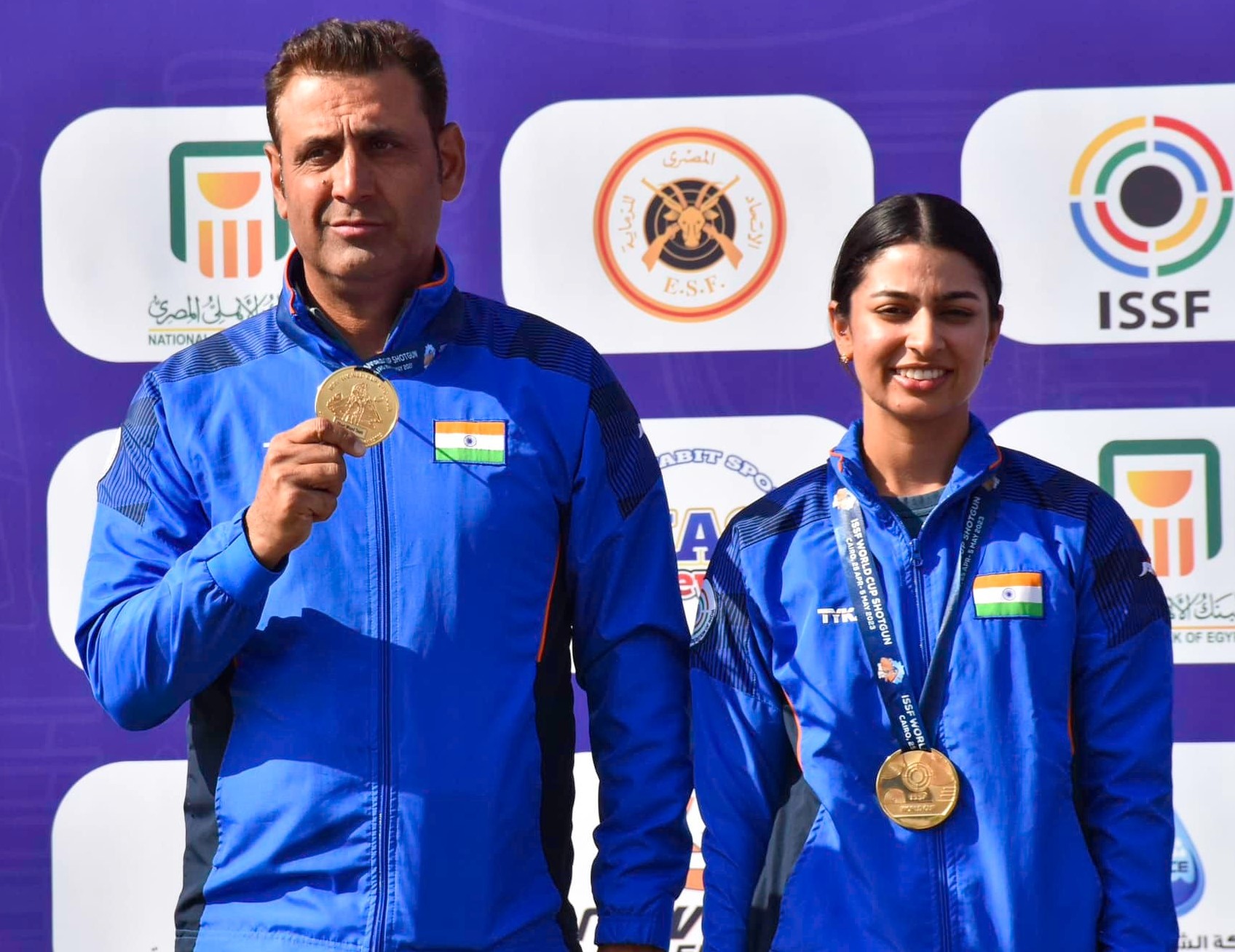 Mairaj repeated a perfect four in the second series and, even though Ganemat missed a couple, the Mexicans again missed three as India pulled through 4-0. The final series became a bit more open when Mairaj missed two targets and Ganemat one, but the Mexicans missed four in all to hand India the gold by a comprehensive margin.
"I was very confident when I started. We knew from the beginning of the day that we will win gold. We are preparing for the Paris Olympics," said a confident Mairaj after the victory. Ganemat also spoke of "redemption" after the Indians, including Mairaj and herself, had drawn a blank in the individual skeet competitions.
It was a fourth senior World Cup medal for Ganemat as well, including a second gold in the mixed team event.
Comments