Saurabh Chaudhary's silver in men's 10m air pistol at the ongoing Grand Prix of Liberation in Pilsen, Czech Republic, is not just about the relief of landing a medal after a year long gap but the validation of faith for the 20-year-old shooter.
Saurabh's absence from the limelight, especially after the disappointment at Tokyo Olympics where he was one of the medal favourites and was the only one to make the final in 10m air pistol only to miss out, may have led many to write off one who was billed the poster boy of Indian shooting not long ago.
Surely, the Tokyo chapter and the sitting out of the Cairo World Championships last year would have further toughened the already tough shooter, and the silver on Thursday is a signal that perhaps Saurabh has turned the corner in his pet event.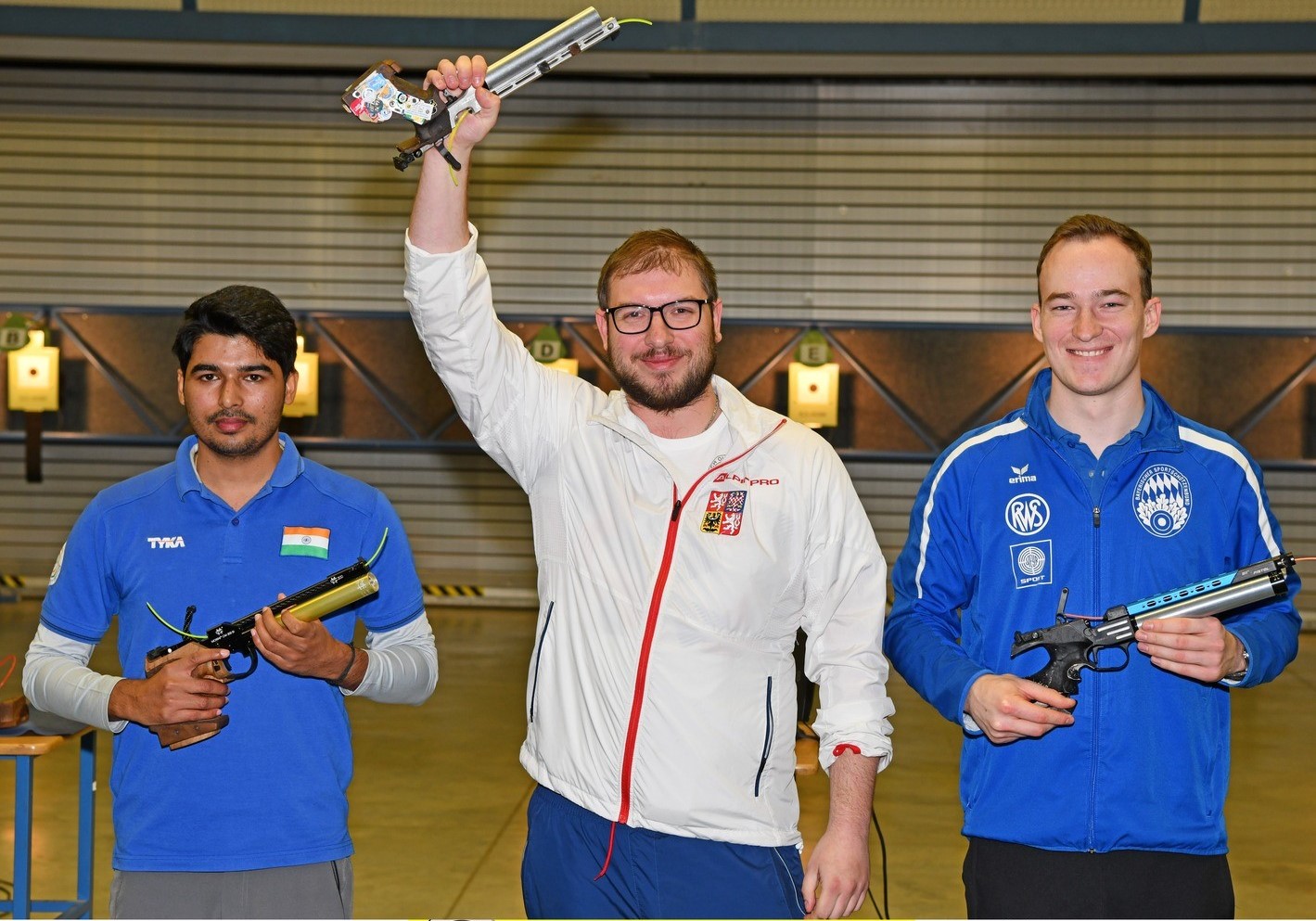 After topping the qualification round, it could well have been gold but Saurabh got pipped to gold by local favourite Dubovy Jindrich, the final score reading 16-12 in favour of the Czech.
The dice was loaded in Saurabh's favour as his 254.0 in qualification was 3.2 points better than Jindrich but the fickle nature of sport came into play in the final.
There is disappointment, but an athlete of Saurabh's caliber knows better that the past is passé, and the future holds a lot of promise after this overseas show.
Though sporadic, the signs were there for some time that Saurabh ready to shake off the indifferent form with gold medals at the 2022 Cairo World Cup, Junior World Cup and Junior Cup in Suhl.
The Hangzhou Asian Games loom round the corner, and buoyed by this show, the fierce competitor in Saurabh will be itching to defend his title at the 19th edition of the continental games after missing out on the World Championships after a below-par show in the slection trials for the Cairo mega event.
Comments