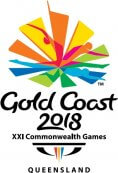 Sanjeev Rajput claimed the gold medal in men's 50m rifle three positions at the 2018 Commonwealth Games in Gold Coast, Australia, ending the Indian shooter's impressive campaign on a high.
The 37-year-old Sanjeev set a CWG record of 454.5 to better his silver at the 2014 CWG in Glasgow.
The two-time Olympian qualified for the finals with a world class score of 1180, breaking Gagan Narang's record of 1166 set at the 2010 CWG in Delhi.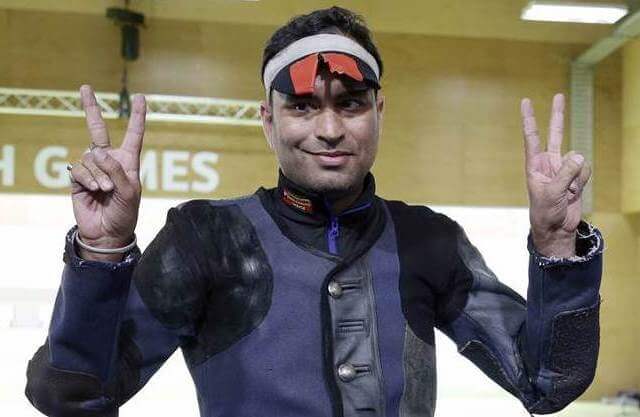 Sanjeev did not have the best of starts in the finals as he shot 150.5 in Kneeling position and was placed 3rd. He shot a staggering 156.3 in prone to climb up to the 2nd position. After the first-ten shots in the standing-elimination, Sanjeev took a lead of 2.3 points and maintained the top position throughout the finals. The former navy shooter registered a 10.3 on his last shot to seal his maiden CWG gold.
Olympian Chain Singh, who shot the second best qualification score of 1166, finished 5th with 419.1.
Canada's Grzegorz Sych clinched the silver medal with 448.4, while Dean Bale of England bagged the bronze with 441.2.
This is Sanjeev's first gold and the third overall at CWG. Sanjeev had previously won silver in the same event at the 2014 Glasgow and bronze in the 2006 Melbourne.
The Results:
Men's 50m Rifle Three Positions: 1. Sanjeev Rajput (India) 454.5 GR (1180 QGR); 2. Grzegorz Sych (Canada) 448.4 (1145); 3. Dean Bale (England) 441.2 (1163); 5. Chain Singh (India) 419.1 (1166).
Proud of you, Sanjeev Rajput! Congratulations on winning gold in men's 50m Rifle 3 Positions at #GC2018Shooting #PresidentKovind

— President of India (@rashtrapatibhvn) April 14, 2018
Comments