Saif Sheikh shot a brilliant final to equal the World Record in men's trap at the 3rd Selection Trial held at the Dr. Karni Singh Shooting Range in New Delhi.
Saif's score of 48/50 will however not get considered for ratification by the ISSF as the world shooting body only considers scores shot in the World Cups, World Championships and the Continental events.
The 38-year-old Saif, who shot the second best qualification score of 118, took the top position with a clear margin of five points.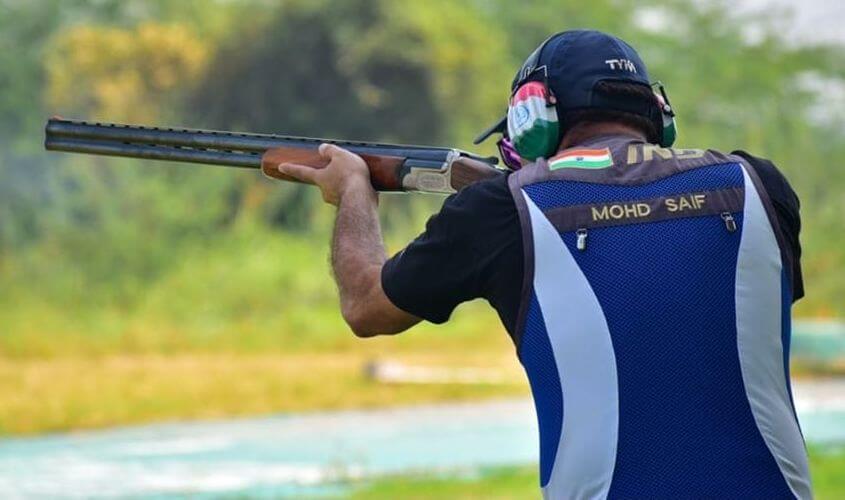 "Shooting is my passion and I strongly believe it's never too late in life to chase your dreams. I want to represent my country in this sport", said Saif.
The second place was won by Ahvar Rizvi while Namanveer Singh Brar took the third place.
Manavaditya Rathore registered the highest qualification score of 121 but finished 5th in the final.
Asian Games silver medallist Lakshay Sheoran, who won the second trial on Wednesday, shot 117 and missed the final by one point.
This is the second time Saif has won a selection trial after the one he had won last year.
[gview file="https://www.indianshooting.com/wp-content/uploads/RESULT-M-1.pdf"]
Comments