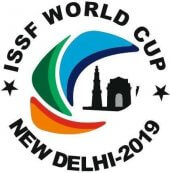 At a time when Indian shooting is touching dizzy heights and are getting support from the corporate world, the organisers of the ISSF World Cup in Delhi could have been a little more hospitable to the Indian shooters who will be competing in the MQS (Minimum Qualification Score) category.
Though the host association is well within it right to charge every single paisa from MQS shooters as they are participating at no cost to governmentÔÇØ, sponsoring the dozen MQS shooters wouldnÔÇÖt have burnt a hole in their pocket. Well known brands are visible on the printing plan of the prestigious competition. The sponsors would have not mind shelling out some extra bucks to cover this small cost.
The MQS shooters have paid for their travel, accommodation and match fee but fortunately they have been given atleast a sports kit this time. It may be recalled that the MQS shooters were asked to pay for their sports kit for the event held two years ago at the Karni range, which was reported then by indianshooting.com.
For those not familiar with the term MQS, well each country can field five shooters per event (three competing for medals, and two in MQS category) in a World Cup. Shooters in the MQS category are not eligible for medals, but their scores are considered official by the International Shooting Sport Federation (ISSF).
Here at the ISSF World Cup in New Delhi, apart from the accommodation and travel expenses, each MQS shooter has also paid a match fee.
Among the twelve MQS shooters are also teenage shooting sensation Mehuli Ghosh in Women's 10m air rifle and Olympian Gurpreet Singh in Men's 25m rapid fire pistol.
Comments