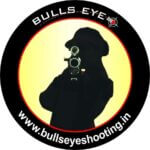 Veteran shooter and coach Pankaj Podder can now look back and smile proudly at the journey from the makeshift shooting range in his Baidyabati home in Hooghly, West Bengal to the Bulls Eye Shooting Academy nearby. The road to the academy's sixth anniversary last week has been immensely rewarding, but it was also about beating the odds.
Podder, one of the country's top rifle coaches, felt the need to have a centre of his own due to two factors. The Serampore Rifle Club, where he was earlier attached, recorded a high footfall which prevented coaches like him to devote enough time to shooters. "The reason I have been able to make a name in a career spanning 35 years is because of my in-depth coaching techniques," says Podder.
When he began imparting training to five kids at the 10m range at home, which was used by daughter and international shooter Ayushi for training, the family's routine got disrupted. "Training used to stretch from morning till 11 PM, and as a result no movement was possible in the room and made access to the kitchen difficult. Only after the students left could my wife start cooking and we finished dinner late in the night," says Podder.
The parents of one of the trainees suggested a piece of land in nearby Bhadreshwar, but a lot of thought went in before a decision was taken as funds were scarce. The place was taken on rent but making changes or additions like constructing a false ceiling, critical for a shooting range, was not possible due to lack of funds. Initially, the academy started with four lanes, which were later modified to make space for one more slot.
Procuring equipment wasn't easy and Podder had to take a personal loan and dipped into his savings to ensure the project came through at a cost of Rs. 2.5 lakh. An additional expenditure of Rs. 75,000 was incurred on buying an electronic target from an Indian firm as importing one was out of question. The investment was a bad one as the target did not give accurate scores and did not last long as well.
Summers can be harsh in these parts, but even after six years the academy functions without air-conditioners as hefty electricity bills have been a deterrent. An offer from a potential sponsor also did not work out and the trainees have to make do with fans. That's not been a deterrent as in these six years Podder can claim to have shaped the careers of at least 37 international and national level shooters. The icing on the cake has been the performance of daughter Ayushi, ranked No. 1 among juniors in the country and No. 2 in seniors in 50m rifle three positions.
Podder claims the motto of his academy is to attract talent from all strata and for this the fee structure is reasonable.
Comments